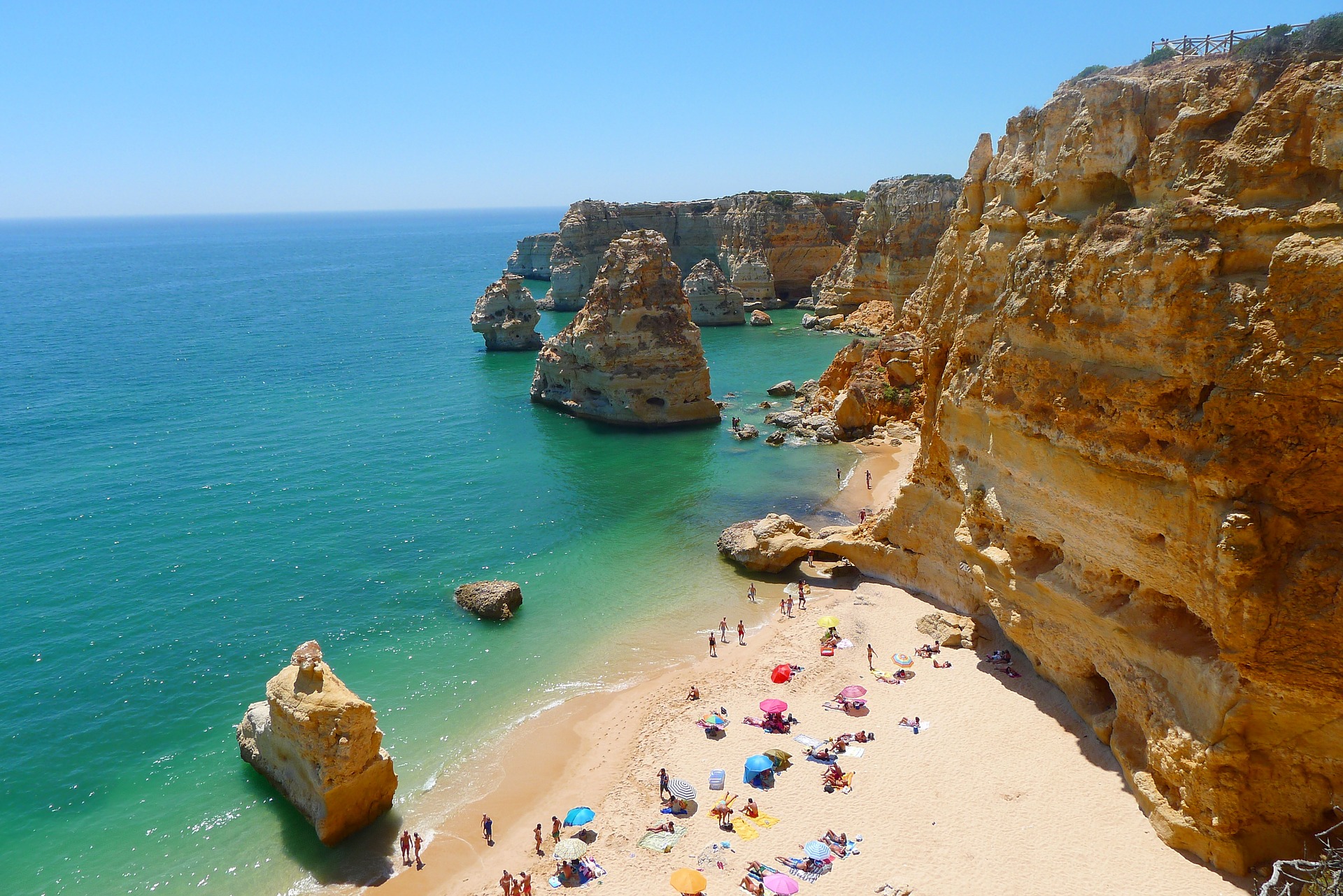 Portugal is one of the best countries to live in. It is safe, stable, sunny, beautiful, affordable, and peaceful. Portugal's portfolio has something to offer for everyone. It has a vibrant metropolitan life in Lisbon and Porto. In the Algarve region, it has heavenly spots of peace and calm. Portugal has urban spaces and nature very close to each other. The country enjoys more than 300 days of sunshine per year. All things considered; Portugal is perfect for expats from any country.
Why Portugal is Great for Expats
Portugal is both geographically and qualitatively great for expats. Geographically, the country is near the ocean with a long shoreline. It has countless world-class beaches. Its climate illuminates the country with more than 300 days of sunshine every year. A European country, Portugal combines its lively urban centers with astonishing historical and natural landscapes.
The physical beauties of Portugal are complemented by its other qualities. For instance, compared to most European countries, Portugal is highly affordable. With lower costs of living, residents enjoy many activities and events their region has to offer. Speaking of activities, Portugal has many. Throughout the year, Portugal hosts many entrepreneurial, scientific, cultural, and artistic events. The country has a stable political and economic atmosphere. It also has an extensive, world-class healthcare system. Long story short, Portugal is perfect for expats.
The Easiest Way to Become an Expat in Portugal: The Portugal Golden Visa Program
Portugal has a residency by investment program. Its name is the Portugal Golden Visa Program. The scheme was initiated in October 2012. Since then, it allows investors from all around the world to become Portuguese residents. After five years of successful compliance, residents have the right to become Portuguese citizens.
Every non-European investor over 18 years old and with a clean criminal record can apply to the program. The scheme also allows main applicants to include family members as dependents. So, the program allows family reunion. It requires seven days of residence each year to be able to renew the residence permit.
The program has several routes to residency. Venture capital funds, scientific research investments, artistic/cultural investments, and job creation are some of them. Yet, the most popular option is the real estate investment route.
The main route of the Portugal Golden Visa Program is the EUR 500,000 real estate investment option. In this route, investors must purchase property with a minimum value of EUR 500,000. Yet, there are several sub-options. For instance, if the investor buys a property designated for renovation by the government, the minimum investment requirement goes down to EUR 350,000. If said property is in a designated low-density area, the requirement is further reduced to EUR 280,000.
The Portugal Golden Visa Program is the easiest way to become an expat in Portugal. It is also the shortest route to citizenship. Moreover, Golden Visa holders have the status of an EU resident. It means that they can live, work, and study in any EU-member state. This status also enables visa-free travel to more than 140 countries.
Best Cities in Portugal for Expats: Lisbon
Lisbon is the capital of Portugal. It is the biggest city in the country. The capital has a rich, historical landscape. This authentic landscape is combined with contemporary, urban designs. The result is a perfect specimen for every taste.
Lisbon is an important business hub. Many giant businesses have headquarters in Lisbon. Thus, the city is very attractive to young entrepreneurs. Also, Lisbon's infrastructure is world-class. From transportation to communication, from health to education, everything in the city is in its place. The city has no shortage of social events either. It is possible to find something interesting in Lisbon every day of the year.
Lisbon is the most expensive city in Portugal. Yet, compared to other European capitals, it is still very affordable. Another attraction of Lisbon is its proximity to the shoreline. Amazing holiday spots are very close to the capital. So, residents of Lisbon may easily get away from the urban crowd and enjoy the pristine beaches nearby.
Porto
Porto is the second biggest city in Portugal. It is located along the Douro River. Porto is in the northern part of Portugal. With its historical fabric, Porto seems like a land straight out of postcards. The city is most famous for its cuisine. World-class Porto wines are one of the main attractions of the city. Porto is not as hot as the rest of Portugal. So, expats who enjoy cool weather are the perfect fit for Porto.
Moreover, Porto is not merely authentic. It is also the second biggest business hub of Portugal. E-commerce and start-up companies increasingly choose Porto as their base ground. As a result, many qualified young entrepreneurs move to Porto.
Porto is expensive compared to the rest of the country, but cheaper than Lisbon. There are many great neighborhoods to choose from in Porto. Some of these neighborhoods are Riberia, Boavista, Avenida do Aliados, Foz do Douro, and Campanha.
Faro
Faro is located in the Algarve region. Especially popular among expats, the Algarve is in the south of Portugal. This region is repeatedly considered by international agencies as the best place for summer residency. Since the region is in the southern part of Portugal, it gets plenty of sunshine. With its luxury lifestyle, the Algarve region is most attractive for retirees.
The main city in the Algarve region is Faro. The picturesque city of Faro is more affordable than Lisbon. It is also very peaceful. Only two hours away from Lisbon, Faro's infrastructure is highly efficient. In line with the general profile of the Algarve region, Faro has a large population of expats.
Viseu
Often overlooked, Viseu is a gem in central Portugal. Viseu has no rivals in terms of its quality of life. The city is selected as the best city to live in repeatedly by various survey companies, both in Portugal and in Europe. Viseu's infrastructure, healthcare, and education facilities are top-notch. Together with its excellent weather, Viseu is a great place to relocate to.
The real estate market of Viseu is active. It is cheaper than the capital Lisbon. It is also possible to find jobs without any struggle. Less crowded than bigger cities, Viseu is within the unspoiled nature. Both peaceful and modern, Viseu is one of the best cities in Portugal.